Let's take a moment to appreciate the incredible what is the hardest sport, where boundaries of human capabilities are pushed to the fullest. It converges human passion, strength, enthusiasm, and determination to create some of the world's hardest pursuits. From fostering physical well-being to nurturing mental fortitude, sports play a pivotal role in enriching our lives.
If you're an athlete, you know that sports are so much more than mere activities; they are a way of life that fills you with boundless enthusiasm and joy. But here's the thing – not everyone around us fully grasps the profound impact and amazing perks that come with playing sports. So, let's embark on an informative journey to unveil the magic of sports and the wonderful benefits they bring to our lives.
In this article, we will explore World's Hardest Sports together!
The History of Sports: ''From Ancient Roots to Modern Glory"
In ancient times, civilizations gathered to witness competition for strength, bravery, and skill. The ancient people gave importance to sports because they believed it was a way to honor their gods, showcase their physical strength and skills, and foster a sense of unity and pride among their people. These early events laid down the groundwork for what evolved into the sports universe we know today. Sports have never been solely about winning or losing, they symbolize the spirit of healthy rivalry and the everlasting spirit of human striving.
In the 19th century, the world witnessed the birth of modern sports as we know them today. The creation of organized sporting leagues and the establishment of international competitions like the Olympic Games brought together athletes from all corners of the world to showcase their talents and push the boundaries of human performance.
Sports Ranked by Difficulty: Top Ten Hardest Sports
According to the rankings by ESPN  (Entertainment and Sports Programming Network), the following sports stand tall as the most difficult and demanding sports in the world. These rankings are not merely subjective assessments but are meticulously determined based on a combination of physical challenges like endurance(END), strength(STR), power(PWR), agility(AGI), flexibility(FLX), nerve(NER), durability(DUR), hand-eye coordination(HAN) and analytic aptitude(ANA). Then by taking the average and doing the total of these, they put each sport on a scale from 1-100, out of which I have mentioned the Top Ten hardest/difficult sports.
Degree of Difficulty: Sport Rankings
SPORT
END
STR
PWR
SPD
AGI
FLX
NER
DUR
HAN
ANA
TOTAL
RANK
Boxing
8.63
8.13
8.63
6.38
6.25
4.38
8.88
8.50
7.00
5.63
72.375
1
Ice Hockey
7.25
7.13
7.88
7.75
7.63
4.88
6.00
8.25
7.50
7.50
71.750
2
Football
5.38
8.63
8.13
7.13
6.38
4.38
7.25
8.50
5.50
7.13
68.375
3
Basketball
7.38
6.25
6.50
7.25
8.13
5.63
4.13
7.75
7.50
7.38
67.875
4
Wrestling
6.63
8.38
7.13
5.13
6.38
7.50
5.00
6.75
4.25
6.38
63.500
5
Martial Arts
5.00
5.88
7.75
6.38
6.00
7.00
6.63
5.88
6.00
6.88
63.375
6
Tennis
7.25
5.13
7.13
6.75
7.75
5.63
3.00
5.00
8.38
6.75
62.750
7
Gymnastics
5.38
6.13
6.63
5.00
6.38
10.00
7.50
6.88
4.50
4.13
62.500
8
Baseball/Softball
4.63
5.75
7.63
6.50
6.75
4.75
5.13
5.63
9.25
6.25
62.250
9
Soccer
7.75
4.50
5.13
7.25
8.25
4.75
3.63
6.25
6.50
7.50
61.500
10
source ESPN
Boxing
Boxing stands tall as one of the hardest sports known to humankind. Within the confines of the boxing ring, athletes engage in a relentless battle of strength, speed, and skill, where a single miscalculated move can lead to devastating consequences. The mental aspect is equally daunting, as   boxers must remain composed and focused amid the intensity of combat.
Boxing is an incredibly tough sport that demands immense discipline and dedication from athletes. They have to push themselves to their absolute limits and never give up, even when faced with tough challenges. Inside the boxing ring, boxers demonstrate incredible spirit and show that winning is not just about landing a powerful punch, but also about having an unbeatable will to overcome obstacles. It's a sport that truly tests an athlete's strength and determination.
2. Ice Hockey
Ice hockey is ranked as the second most difficult sport due to the unique challenges it presents to its athletes. Firstly, ice hockey demands a combination of exceptional skating skills, hand-eye coordination, and precise stick-handling abilities. Players must master the art of swiftly gliding on ice while controlling the puck, making split-second decisions under immense pressure. Secondly, the physicality of the sport cannot be overlooked.
Players must have high physical stamina and endurance since they undergo collisions with other players and the boards. Ice hockey is also intellectually taxing due to its fast-paced nature, which demands rapid thinking and strategic plays. Ice hockey ranks as the second-most difficult sport due to the mix of technical ability, physical prowess, and mental acumen needed to succeed on the ice. This leaves athletes with little margin for error.
3. Football
Football demands exceptional physical endurance, as players are constantly running and sprinting across the field for extended periods. Secondly, football is a team sport, and effective communication and coordination with teammates are vital for success. Players must have a deep understanding of their teammates' playing. Team dynamics, tactical planning, and swift decision-making are crucial aspects that elevate the difficulty of football.
Furthermore, football demands a high level of technical proficiency. Players need to possess excellent ball control, passing accuracy, and shooting skills. The sport requires a blend of speed, agility, and stamina to keep up with the fast-paced gameplay.
4. Basketball
To succeed in the game, players need a variety of skills, such as agility, speed, endurance, and coordination. Basketball is a fast-paced sport that demands split-second decisions and reactions, making it psychologically demanding. Furthermore, years of training and practice are necessary to become an expert in shooting, dribbling, passing, and defensive methods. The physical nature of the sport makes it more challenging because players must navigate confined areas, withstand collision, and perform at their best during the entire game.
Basketball players must synchronize their actions and strategies with ease, therefore strong collaboration and communication are crucial. Overall, basketball is a very difficult sport to learn due to its complexity and constant competition.
5. Wrestling
In wrestling, competitors engage in intense, one-on-one combat, requiring extraordinary strength, agility, and endurance. The sport demands constant training to develop specialized techniques and strategic skills to knock out their opponents. Wrestlers must possess exceptional mental toughness, as matches are physically and mentally exhausting, and they must maintain focus and composure in the face of adversity.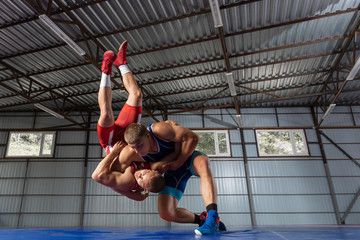 Moreover, weight management is a crucial aspect in wrestling, adding an extra layer of challenge as athletes strive to maintain the right weight class while ensuring peak performance.
6. Martial Arts
Martial arts encompass a wide range of styles, each with its own techniques, strategies, and nuances, making it challenging to master multiple forms. From the striking techniques of Karate and Taekwondo to the grappling and submission schemes of Brazilian Jiu-Jitsu and Judo, each style demands dedicated practice and extensive training.                                                 
Martial arts also require mental discipline, physical conditioning, and dedication to develop strength, flexibility, balance, and endurance, while also focusing on mental focus, patience, and self-control for effective combat and pressure management.
7. Tennis
Tennis is considered as the 7th difficult game according to ESPN. Tennis requires a profound mastery of various techniques, such as forehands, backhands, volleys, and serves, each demanding precise timing and coordination. Players must adapt their strategies based on opponents' playing styles and court conditions, showcasing their strategic judgments and adaptability.
 Moreover, the fast-paced nature of the game necessitates split-second decision-making, pushing athletes to stay alert and anticipate their rivals' moves. Tennis is also physically demanding, demanding exceptional agility, speed, and stamina, as matches can be lengthy. The mental aspect of the sport is equally challenging, as players must maintain focus and resilience, even amidst pressure-filled situations like tiebreakers or deciding sets.
8. Gymnastic
Gymnastics is ranked as the 8th most difficult sport in the world owing to the  requirements for fitness, technical complexities, and mental fortitude required of performers. Gymnasts must be exceptionally strong, flexible, and balanced while learning various kinds of abilities in order to compete in a variety of disciplines. The competitive aspect of the sport adds pressure, needing mental toughness and persistent determination to achieve at the greatest level.
 Gymnastics is still a difficult sport that distinguishes those who can overcome the physical, technical, and mental hurdles it poses.
9. Baseball/Softball
Firstly, the skill set required for success in these sports is multifaceted, demanding players to excel in hitting, throwing, catching, and running. Perfecting these skills takes years of dedicated practice and relentless determination. Secondly, the speed of the game is intense, leaving players with very little time to react and make crucial decisions. Quick reflexes and split-second judgments are imperative in this fast-paced environment.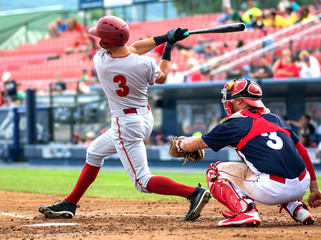 Furthermore, the unpredictability of the ball's trajectory, especially in baseball, adds another layer of complexity, making every play unique and requiring players to continuously adjust their strategies. Additionally, baseball and softball demand a profound understanding of strategy and teamwork. Players must coordinate their actions with precision and anticipate the opposition's moves, which calls for excellent communication and chemistry among team members.
10. Soccer
Soccer, ranked as the 10th hardest game globally, earns its status due to the demanding physical requirements, diverse skill set, mental strain, strategic complexity, and teamwork needed to excel in this sport. Players must maintain peak fitness levels, exhibit finesse and technique, make quick decisions, and adapt to dynamic situations.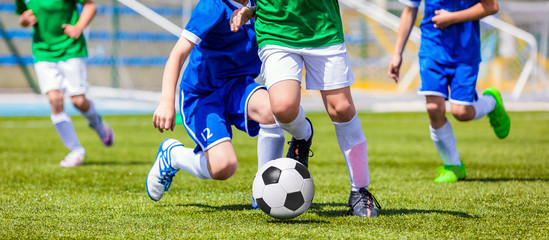 The game's low-scoring nature, coupled with its immense global popularity, creates an intense competition that captivates millions of fans with its dramatic and exciting moments.
Sports and Corona Virus
The COVID-19 epidemic shocked the sports world, and it had quite an impact on athletes as well! You know, it affected their health, the rhythm of the game itself, and even their normal training regimens. With sports being suspended, players faced disruptions and ups and downs in their performances. But hey, they did their best to keep safe with strict health protocols and regular testing. And once sports resumed, it wasn't easy for them. They had to adjust to new playing conditions and deal with jam-packed schedules, putting in some extra sweat and energy to stay on top of their game. Can you believe some matches were even played without fans? Crazy, right? But, nevertheless, they were able to adapt and demonstrate their mental fortitude throughout those trying moments. Congratulations to all of the athletes for remaining strong and keeping the spirit of athletics alive!
Wrap-up
In the end I would say that each sport demands a unique blend of physical prowess, mental fortitude, and tactics, making them all equally tough and enjoyable in their own right. I can confidently say that the beauty of athletics lies not in comparing the difficulty of one sport to another, but in celebrating the passion, dedication, and enthusiasm that athletes bring to their chosen disciplines. Each sport has its own allure, captivating millions of fans and inspiring individuals around the globe. It is this unwavering love for sports that unites us and makes these pursuits an integral part of human culture.
Related : Introducing World's Hardest Sports
Let's continue to appreciate and support athletes as they push the boundaries of human capabilities and inspire us with their unwavering commitment to the world of sports. After all, it's not about picking a favorite sport, but about cherishing the magic that sports bring into our lives. Keep playing, keep cheering, and keep celebrating the spirit of sports!