Fuel Your Day with Delicious and Nutritious 1000-Calorie Meals
Maintaining a balanced and healthy diet is crucial for our overall well-being. When it comes to managing our daily caloric intake, opting for nutrient-dense meals can make a significant difference. In this article, we will explore the world of 1000-calorie meals – a perfect balance between sustenance and portion control. Whether you're looking to lose weight, gain muscle, or simply stay fit, these meals can be tailored to meet your dietary goals.
The Importance of Portion Control
Portion control is an essential factor in managing our calorie intake. 1000-calorie meals strike a perfect balance, providing enough energy to keep you going while preventing overindulgence. When crafting such meals, it's essential to focus on nutrient quality rather than simply counting calories. A combination of lean proteins, healthy fats, complex carbohydrates, and an array of vitamins and minerals is key.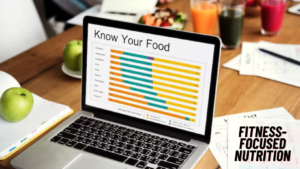 1000 Calories Meals
Here are some examples of 1000 calorie meals:
High-Calorie Smoothie
Ingredients and Calorie :
260 calories from 2 scoops of protein powder
121 calories from 1 big frozen banana (approximately 136g)
281 calories in 1 cup full-fat Greek yoghurt
188 calories from 2 tbsp peanut butter
150 calories in 1 cup full-fat milk
TOTAL: 1000 calories
2. Hearty Chocolate Oatmeal Bowl
Ingredients and Calorie :
290 calories in 1 cup quick oats
150 calories in 1 cup full-fat milk
130 calories for 1 scoop chocolate protein powder
113 calories from 13 cup dried cranberries
196 calories from 2 tbsp almond butter
121 calories from 1 big banana (sliced for topping)
TOTAL: 1000 calories
3. Bacon and Eggs with Toast
Ingredients and Calorie Count:
215 calories in 5 slices of pork bacon
312 calories from 4 scrambled eggs
1 oz 2% shredded cheddar cheese – 171 calories
138 calories from 2 slices toasted whole wheat bread
204 calories from 2 tbsp butter on toast
TOTAL: 1040 calories
4. Protein Granola Cereal Bowl
Ingredients and Calories:
550 calories from 1.5 cups Nature Valley Protein Cereal
85 calories per cup of blueberries
293 calories in 2 cups full-fat milk
12 oz. protein powder (60 calories)
TOTAL: 988 calories
5. Chicken Alfredo and Roasted Asparagus
Ingredients and Calorie Count:
2 cups chicken alfredo – 831 calories
10 asparagus spears – 40 calories
1 tbsp avocado oil – 124 calories
TOTAL: 995 calories
6. Protein Waffles
Ingredients and Calorie Count:
290 calories from 1 cup quick oats (processed into flour)
60 calories per 4 oz. Greek yoghurt
312 calories per egg
130 calories per 1 scoop vanilla whey protein
12 cup whole milk – 75 calories
104 calories from 2 tbsp maple syrup
13 cup blueberries (27 calories)
TOTAL: 998 calories
 7. Burger and Fries
Ingredients and Calorie Count:
5oz extra lean beef burger patty – 289 calories
1 burger bun – 140 calories
1 American Cheese slice (28oz) – 104 calories
30g Yum Yum pickles – 30 calories
1 tbsp mayonnaise – 94 calories
2 cups of homemade fries cooked with ½ tbsp olive oil – 312 calories
2 tbsp ketchup – 38 calories
TOTAL: 1007 calories
8. Spaghetti and Meat Sauce with Garlic Bread and Caesar Salad
Ingredients and Calories:
2 cups pasta with beef sauce – 563 calories
2 tablespoons Parmesan cheese (43 calories)
130 calories from 2 slices of white bread
102 calories from 1.5 tbsp garlic butter for toast
1 cup Caesar salad with 1 cup romaine lettuce, 1.5 tablespoons Caesar dressing, 1 tablespoon bacon bits, 1 tablespoon parmesan cheese, and 2 tablespoons croutons – 184 calories
TOTAL: 1022 calories
9.Pizza and Coleslaw Salad
Ingredients and Calorie Count:
3 slices of Pizza Hut Deluxe 12" Pizza – 747 calories
1 cup Pizza Hut coleslaw – 268 calories
TOTAL: 1015 calories
 10. Roast Beef Sandwich with a Cobb Salad
Ingredients and Calorie Count:
241 calories per 5 oz roast beef
205 calories per 6-inch whole wheat bun
228 calories for 2 oz 2% cheddar cheese
21 calories from 3 dill pickles
1 cup Cobb Salad (16 calories), 1.5 sliced hard boiled eggs (116 calories), 0.5 oz cheddar cheese (56 calories), 2 tbsp bacon bits (60 calories), 1 tbsp vinaigrette dressing (72 calories) – 320 kilocalories
TOTAL: 1015 calories
 Nutrient-Packed Meals
Breakfast: Hearty Quinoa and Veggie Bowl (Approx. 350 calories)
Start your day with a wholesome quinoa and veggie bowl. Cook half a cup of quinoa and top it with sautéed spinach, cherry tomatoes, and a poached egg. Sprinkle some feta cheese for added flavor. This meal provides a satisfying blend of protein, fiber, and healthy fats, setting a positive tone for the day ahead.
Lunch: Grilled Chicken and Avocado Salad (Approx. 400 calories)
For lunch, opt for a grilled chicken and avocado salad. Combine grilled chicken breast with mixed greens, sliced avocado, cucumbers, and a drizzle of olive oil and balsamic vinegar. This dish offers a generous dose of lean protein, healthy fats, and vitamins.
Snack: Greek Yogurt Parfait (Approx. 150 calories)
Indulge in a delicious Greek yogurt parfait for your afternoon snack. Layer non-fat Greek yogurt with fresh berries, a sprinkle of granola, and a drizzle of honey. This snack not only satisfies your sweet cravings but also adds probiotics and antioxidants to your diet.
Dinner: Baked Salmon with Quinoa and Steamed Veggies (Approx. 400 calories)
End your day with a delectable combination of baked salmon, quinoa, and steamed vegetables. A 3-ounce serving of baked salmon offers heart-healthy omega-3 fatty acids, while quinoa and veggies provide essential nutrients and dietary fiber.
Conclusion
Embracing 1000-calorie meals as part of your daily routine can be a game-changer for your health and fitness journey. These meals strike a harmonious balance between portion control and nutrient density, allowing you to enjoy delicious flavors while staying mindful of your caloric intake. Remember, the key to success is choosing wholesome ingredients, staying creative in the kitchen, and listening to your body's needs. Whether you're aiming to lose weight, build muscle, or enhance your overall well-being, these meals are a valuable tool in your dietary arsenal.
Below is the above content organized in a Table:
| | | |
| --- | --- | --- |
| Meal | Dish Description | Approx. Calories |
| Breakfast | Hearty Quinoa and Veggie Bowl | 350 |
| Lunch | Grilled Chicken and Avocado Salad | 400 |
| Snack | Greek Yogurt Parfait | 150 |
| Dinner | Baked Salmon with Quinoa and Steamed Veggies | 400 |
How much weight will you lose by eating 1000 calories?
The amount of weight you might lose by consuming 1000 calories per day can vary significantly depending on factors such as your current weight, metabolism, activity level, and individual body composition. While a caloric deficit is generally associated with weight loss, it's important to prioritize your health and well-being by ensuring you're meeting your nutritional needs. Drastic reductions in calorie intake can lead to muscle loss, nutrient deficiencies, and other health issues.
For safe and sustainable weight loss, it's recommended to consult with a healthcare professional or registered dietitian. They can assess your unique situation, create a personalized plan that supports your goals, and help you make informed decisions about your diet and lifestyle. Remember, gradual and balanced approaches to weight loss tend to yield the best long-term results.
Related: 32 Foods That Melt Belly Fat Without Extensive Exercises- Enhanced Fitness
Expert Insight and Pointers for 1000-Calorie Foods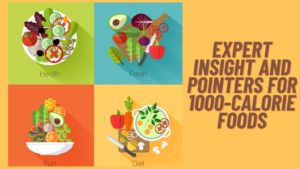 Maintaining the right calorie balance is crucial. 1000-calorie meals can help create a calorie deficit, which is important for weight loss. Remember, it's always a good idea to chat with a registered dietitian or a healthcare pro to figure out the best calorie intake that fits your unique needs and goals.
Macronutrient Distribution: While crafting your 1000-calorie meals, focus on a balanced distribution of macronutrients. Include lean proteins like poultry, fish, tofu, or legumes, complex carbohydrates such as whole grains and vegetables, and healthy fats from sources like avocados, nuts, and olive oil.
Mindful Portioning: Accurate portioning is crucial. Invest in a kitchen scale to measure ingredients precisely. Following suggested serving sizes helps prevent overeating and ensures you're meeting your dietary targets effectively.
Nutrient Density: Prioritize nutrient-dense ingredients that offer the most vitamins, minerals, and other essential nutrients per calorie consumed. This approach optimizes the health benefits of your meals.
Hydration: Don't forget the importance of staying hydrated. Consume water throughout the day, as proper hydration supports digestion, metabolism, and overall well-being.
Customization: Every individual has unique dietary requirements and preferences. Modify the suggested meals to suit your tastes and needs. For example, if you're vegetarian, opt for plant-based protein sources like lentils, chickpeas, or tempeh.
Regular Meals: Rather than restricting yourself to a single 1000-calorie meal, consider spreading your caloric intake across multiple meals and snacks throughout the day. This approach maintains a steady supply of energy, prevents extreme hunger, and supports your metabolism.
Fiber-Rich Foods: Incorporate high-fiber foods like vegetables, fruits, whole grains, and legumes. Fiber aids digestion, promotes a feeling of fullness, and supports gut health.
Meal Prepping: Plan and prepare your 1000-calorie meals in advance to avoid making impulsive, less nutritious choices when hunger strikes. Having balanced meals readily available can help you stay on track with your dietary goals.
Professional Guidance: If you have specific health conditions, dietary restrictions, or fitness objectives, seek guidance from a registered dietitian or nutritionist. They can tailor a meal plan that aligns with your goals while considering any underlying health factors.
Supplements with Caution: While 1000-calorie meals can provide substantial nutrition, avoid relying solely on supplements to meet your dietary needs. Whole foods offer a broader spectrum of nutrients that work synergistically for optimal health.
Long-Term Sustainability: The success of any dietary approach lies in its sustainability. Aim to create a meal plan that you can maintain over the long term, promoting not just short-term results, but also lasting health benefits.
Remember 
Remember that dietary needs vary from person to person. It's advisable to consult with a qualified healthcare professional before making significant changes to your diet, especially if you have existing health conditions or unique nutritional requirements. By approaching 1000-calorie meals with knowledge and mindfulness, you can harness their potential to support your health and wellness journey effectively.