Walking is an amazing way to stay active and boost your health – it's simple, enjoyable, and brings a bunch of benefits, from a stronger heart to better endurance and even weight management.  But have you ever wondered just how many steps you'd take to walk a distance like 3 miles? Let's dive into this together and uncover the secrets behind step counts and how they relate to the miles you cover!
You see, many folks use step counts to keep tabs on their daily physical activity and set awesome fitness goals. It's like your trusty sidekick in the quest for a healthier you! So, whether you're a seasoned walker or just getting started on your fitness journey, let's break down the nitty-gritty of steps and miles with a friendly chat.
Okay, let's get into it!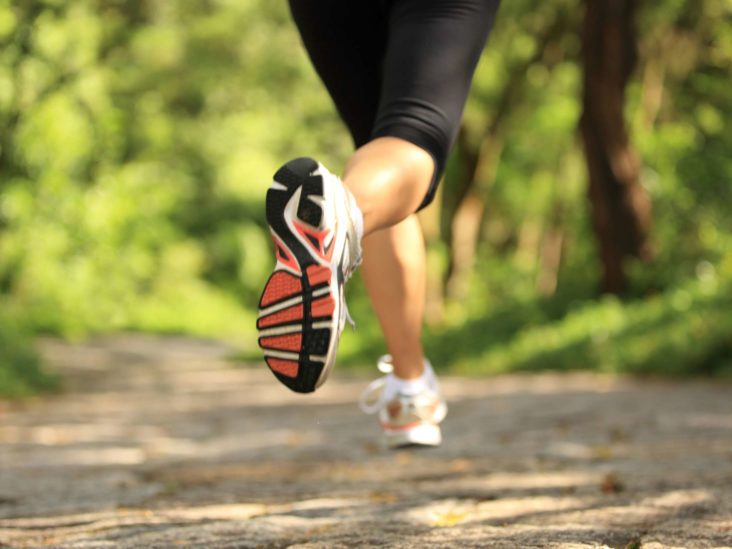 Factors Affecting Step Counts:
Stride Length:
Your stride length, which is the distance you cover with each step, plays a significant role in determining the number of steps needed to cover a specific distance. Taller individuals tend to have longer strides, while shorter individuals have shorter ones. On average, a typical stride length is around 2.5 feet, but it can vary from person to person.
Pace:
The speed at which you walk or run also affects your step count. Faster paces generally require fewer steps to cover a given distance. Conversely, slower paces will require more steps. For instance, a brisk walk will typically involve fewer steps per mile than a leisurely stroll.
Terrain:
The terrain you walk on can influence your step count. Walking on flat, smooth surfaces like a track or pavement usually results in a more consistent step count. However, if you're walking on uneven terrain, uphill, or downhill, your step count may vary considerably.
Calculating Steps for 3 Miles:
On average, a person might take around 2,000 to 2,500 steps to cover one mile when walking briskly. Therefore, to estimate the number of steps it takes to cover 3 miles:
If you take 2,000 steps per mile, you would need approximately 6,000 steps for 3 miles.
If you take 2,500 steps per mile, you would need approximately 7,500 steps for 3 miles.
These estimates provide a general idea, but it's important to remember that individual variations can lead to more or fewer steps.
Personalized Step Count:
For a more accurate step count tailored to your unique walking or running patterns, consider using a pedometer, fitness tracker, or smartphone app. These devices use sensors to track your movements and provide real-time step counts, allowing you to set and achieve personalized fitness goals.
The Number for 3 Miles Magic:
On average, covering 3 miles usually amounts to around 6,750 steps.  But remember, there's no one-size-fits-all answer here. Your height, stride, and pace will mix into your unique step count cocktail!
A typical stroll could range from 6,300 to 7,200 steps.
For example, a person of average height (let's say 5ft 3in) walking at a regular pace might take around 6,990 steps, while their slightly taller friend (5ft 9in) could hit about 6,630 steps.
Wondering about your stride length? Ladies, it's often around 2.2 feet, while gents might stride around 2.5 feet. Using these averages, women might notch up around 7,200 steps, while men could land around 6,336 steps. If you're after precision, measure your own stride and divide 3 miles by it!
The Public Health Significance of Walking: A Research Overview
LINK
https://onwardsoutdoors.com/wp-content/uploads/2019/05/The_Importance_of_Walking_to_Public_Health.2.pdf
This research, based on a 2008 article by Lee and Buchner, explores the vital role of walking in promoting public health. The study emphasizes that physical activity, including brisk walking, has substantial health benefits. It highlights the importance of walking at a moderate intensity, particularly at a speed of 3 to 4 miles per hour, as recommended in health guidelines from the 1990s.
The research relies heavily on epidemiologic studies to establish the health advantages of walking. However, it also recognizes the need to consider various methodological factors, such as study design and the potential influence of other lifestyle factors and types of physical activity when interpreting study findings.
One key finding is the significant public health potential of walking due to its accessibility and documented health benefits. The study underscores that effective programs to promote walking already exist. Moreover, it suggests that promoting walking can contribute to reducing rates of chronic diseases like obesity and cardiovascular disease, ultimately helping to alleviate the increasing healthcare costs. Importantly, the research notes that the risks of activity-related injuries associated with walking are relatively modest compared to the substantial health benefits it offers.
In summary, this research highlights walking as a straightforward yet powerful health behavior with the potential to enhance public health by reducing chronic diseases and healthcare costs. It relies on epidemiologic evidence and methodological considerations to support its conclusions, emphasizing the accessibility and practicality of walking for improving overall well-being.
Walking Benefits of Weight loss
Walking has cemented its status as a favored exercise choice, celebrated for its accessibility, minimal impact on joints, and an impressive array of health advantages. When it comes to weight loss, walking is a game-changer, and here's why:
Calorie Incineration: Walking is a calorie-burning dynamo. The number of calories torched hinges on several variables like weight, walking pace, and terrain. On average, an hour of moderate-paced walking can help a 160-pound individual shed approximately 314 calories.
Fat Furnace: Walking takes the spotlight in fat-burning endeavors, particularly during extended, low-intensity treks. This phenomenon is a boon for weight loss, as the body taps into its fat reserves for energy, fostering a leaner physique.
Appetite Taming: Walking's prowess extends to appetite regulation. It aids in curbing cravings, smoothing the path to sustaining a calorie deficit, and achieving weight loss goals with greater ease.
Muscle Guardianship: Walking is a staunch advocate for the preservation of lean muscle mass. This is pivotal for upholding a healthy metabolism and laying the foundation for sustainable, long-term weight loss.
Sustainability and Enjoyment: What sets walking apart is its sustainability. It effortlessly integrates into daily routines, transcending the confines of a typical exercise regimen. Moreover, it can be a delightful social activity, enhancing motivation and adherence.
While walking may not match the intensity of some other exercise forms, it boasts a remarkable arsenal of health benefits. When combined with a balanced diet and other healthy lifestyle habits, walking emerges as an effective and enjoyable companion on the journey to weight loss and overall well-being.
Related:
How Long Does It Take To Walk 6 Miles
Wrap-up
Understanding how many steps are in 3 miles can help you better track your physical activity and work toward your fitness objectives. While general estimates suggest that it may take approximately 6,000 to 7,500 steps to cover this distance, individual factors like stride length, pace, and terrain play a crucial role in determining your actual step count. To monitor your steps accurately and set achievable goals, consider using modern technology such as fitness trackers or smartphone apps. Ultimately, walking or running regularly is an excellent way to improve your overall health and well-being.